If you're celebrating Passover this week and doing the whole flour-free thing, I apologize for tempting you with this.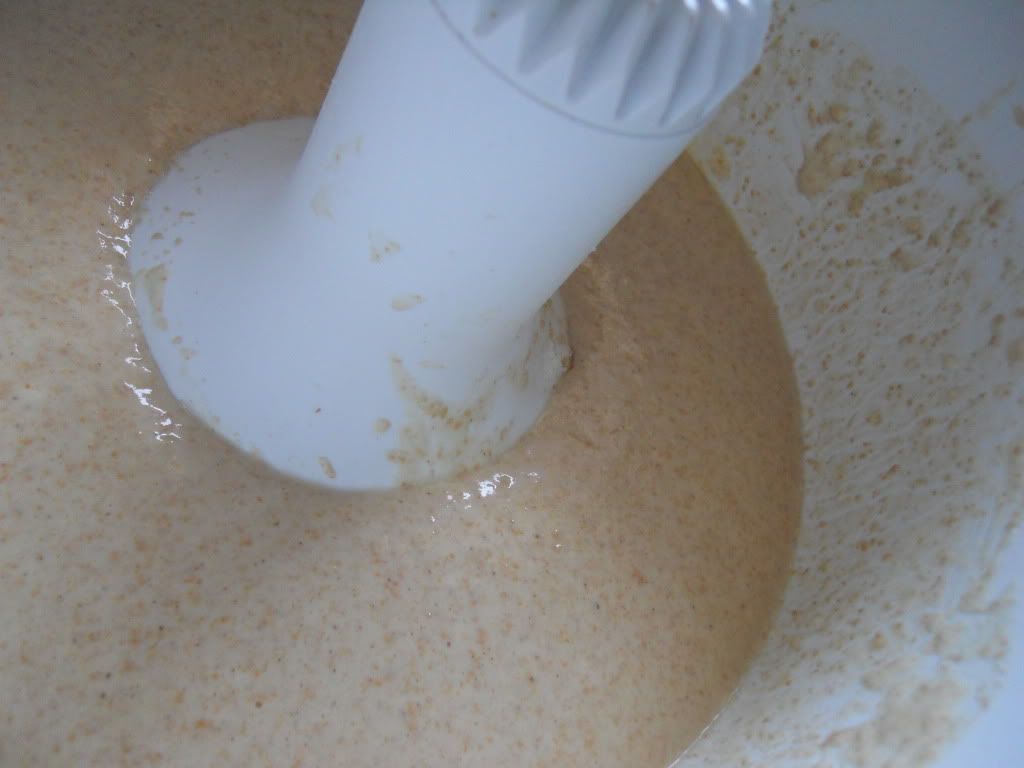 I realize it's cruel to dangle this soft, flavorful homemade pita in front of your eyes when you're probably eating something made with matzo meal. (I haven't actually tried anything made with matzo so please forgive my ignorance if it's actually super delicious.)
You'll never ever go back to store bought ones.
If you do, you'll feel completely disappointed with yourself.
Unless, of course, you're in a rush and just don't have the time, then it's okay.... you don't have to feel disappointed.
Try making these today.... or next week if you must.
Just be careful when sticking your head in the 500 degree oven, you're mascara might want to melt to your eyeballs. For the ultimate protection, break out your safety goggles... or just improvise with a nice pair of shades ;)
Whole Wheat Pitas
2¼ tsp active dry yeast
1 tbsp honey
1¼ cups warm water (105°F - 115°F)
1½ cups bread flour or high-gluten flour, plus additional for kneading
1½ cups whole wheat flour
¼ cup extra-virgin olive oil
1 tsp salt
cornmeal for sprinkling baking sheets
Directions:
1. In the bowl of a stand mixer, combine the yeast, honey and ½ cup of the water. Stir gently to blend. Whisk ¼ cup of the bread flour and ¼ cup of the whole wheat flour into the yeast mixture until smooth. Cover the bowl with plastic wrap and set aside until doubled in bulk and bubbly, about 45 minutes.
2.
Remove the plastic wrap and return the bowl to the mixer stand, fitted with the dough hook. Add in the remaining ¾ cup of warm water, 1¼ cups bread flour, 1¼ cups whole wheat flour, olive oil and salt. Knead on low speed until the dough is smooth and elastic, about 8 minutes. Transfer the ball of dough to a lightly oiled bowl, turning once to coat, and let rise in a warm draft-free place, about 1 hour, until doubled in bulk.
3.
Place an oven rack in the middle position. Place a baking stone in the oven (if using) and preheat to 500˚ F.
4. Once the dough has risen, transfer to a lightly floured work surface, punch down the dough and divide into 8 equal pieces. Form each piece into a ball. Flatten one ball at a time into a disk, then roll out into a 6½-7 inch circle. Transfer the rounds to a baking sheet or other work surface lightly sprinkled with cornmeal. Once all the rounds have been shaped, loosely cover with clean kitchen towels. Let stand at room temperature for 30 minutes, until slightly puffy.
5. Transfer 4 pitas, 1 at a time, onto the baking surface.
(Note: These can be baked on a baking stone or directly on the oven racks. I use a pizza stone, but either method is fine.)
Bake 2 minutes, until puffed and pale golden. Gently flip the pitas over using tongs and bake 1 minute more. Transfer to a cooling rack and let cool completely. Repeat with the remaining pitas. Store in an airtight container for up to 3 days.