I've been able to think of nothing else since I saw this recipe.
Seriously, who wouldn't be obsessed with making a recipe that has Oreo and cheesecake in the title? (Hannah - you know what I'm talking about!)
These weren't quite as cream cheesy as I'd hoped but they were still pretty darn delicious. Given that the dough is eggless, I had a really hard time not eating it by the spoonful.
Actually, I sort of gave in and did eat it by the spoonful.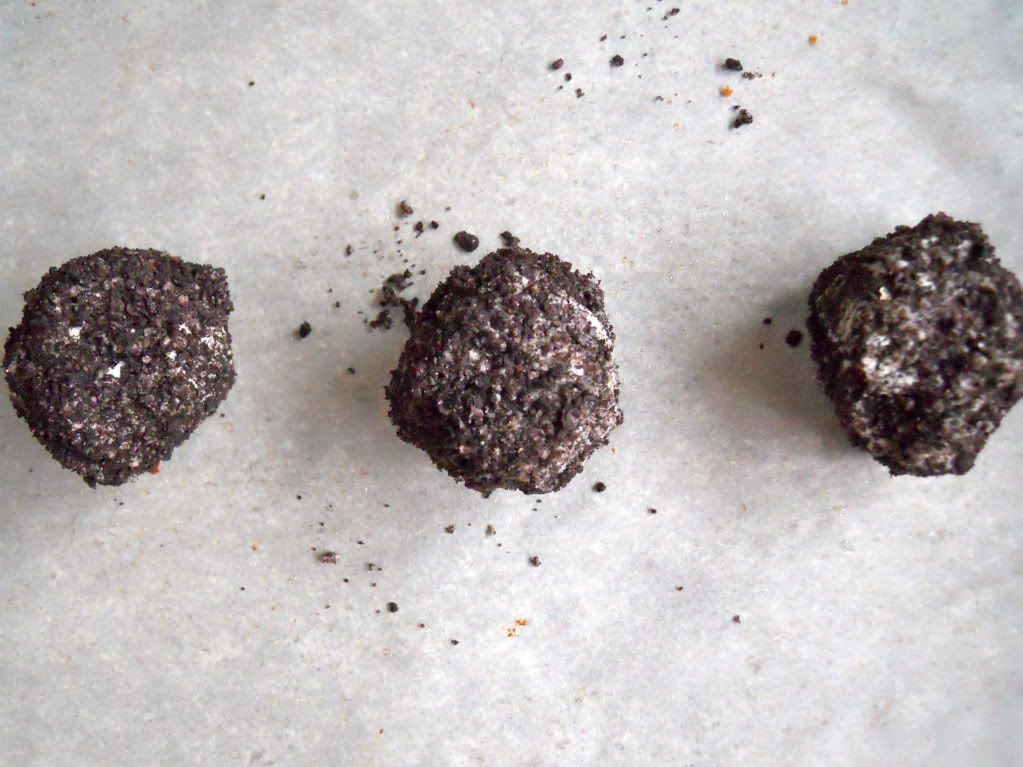 If you love Oreo's and cheesecake you might just want to drop everything and make these right now.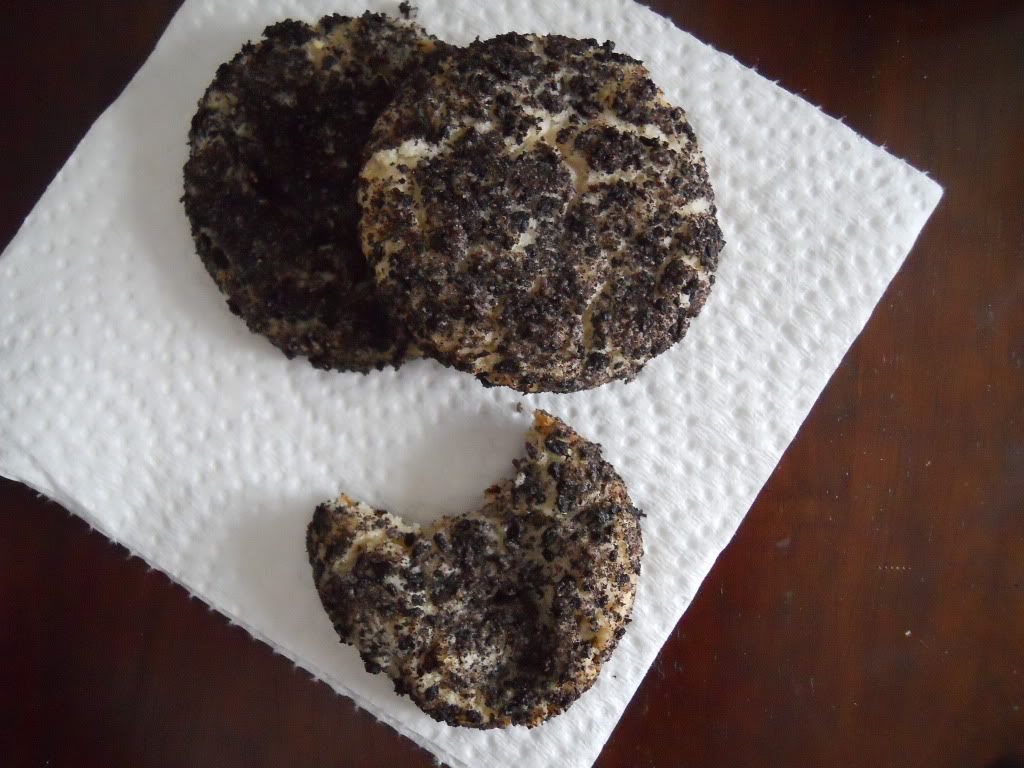 Oreo Cheesecake Cookies
Makes:
Slightly Adapted from Multiply Delicious
½ cup butter, softened
3 oz cream cheese, softened
1 cup granulated sugar
1 tsp vanilla extract
1 cup all purpose flour
½ cup mini chocolate chips
1 cup oreo cookie crumbs (about 8 cookies crushed up)
Directions:
1. Preheat oven to 375°F and line 2 baking sheets with parchment. Set aside.
2. In a large bowl, cream together butter and cream cheese using a hand mixer until well combined.
3. Add the sugar and vanilla and continue mixing until well combined. Add the flour and mix on low speed until incorporated. Stir in mini chocolate chips.
4. Scoop the dough into 1'' balls and roll in cookie crumbs until completely covered. Place the covered cookie dough balls on the baking sheets and bake for 12 - 15 minutes or until cookies are golden and slightly puffed.
5. Cool on the baking sheet before transferring to a cooling rack.
Linked to:
Sweets for a Saturday