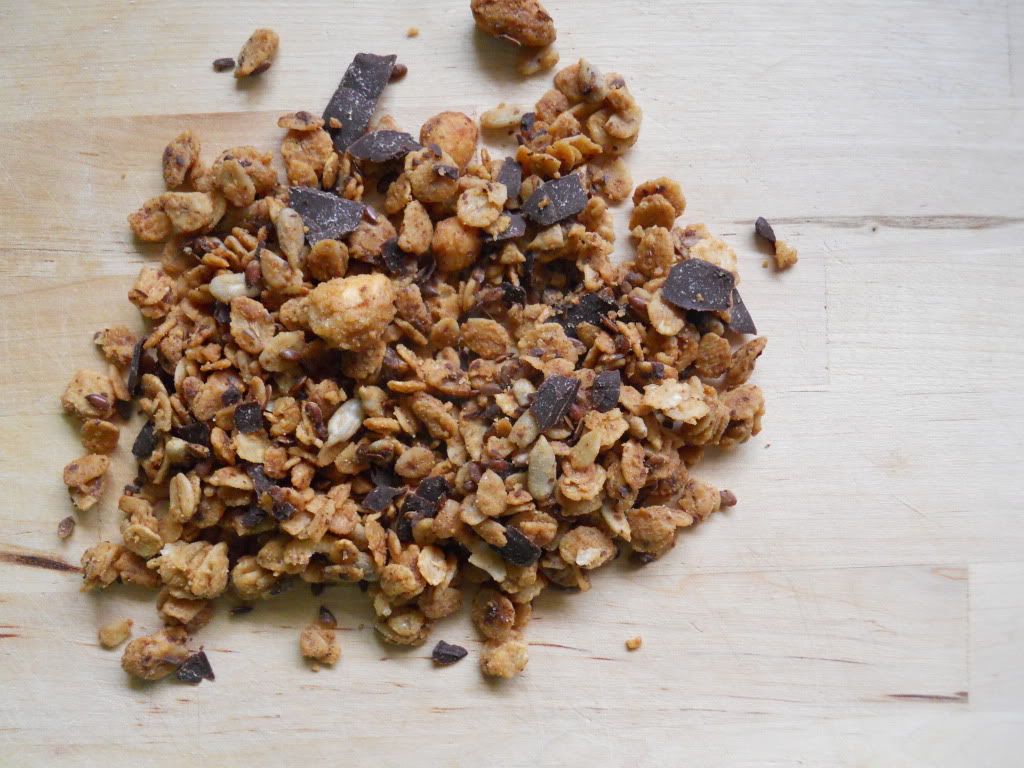 Chocolate in your breakfast cereal?
Uh...yes, please!
If you need me to help you justify this whole chocolate and peanut butter thing for breakfast (
again
), we can talk about the protein in peanut butter or how dark chocolate is rich in antioxidants but...... we should definitely avoid the chat about fat content.
We can still talk fiber, though.
'Cause it is there.... along with some energy boosting sunflower seeds.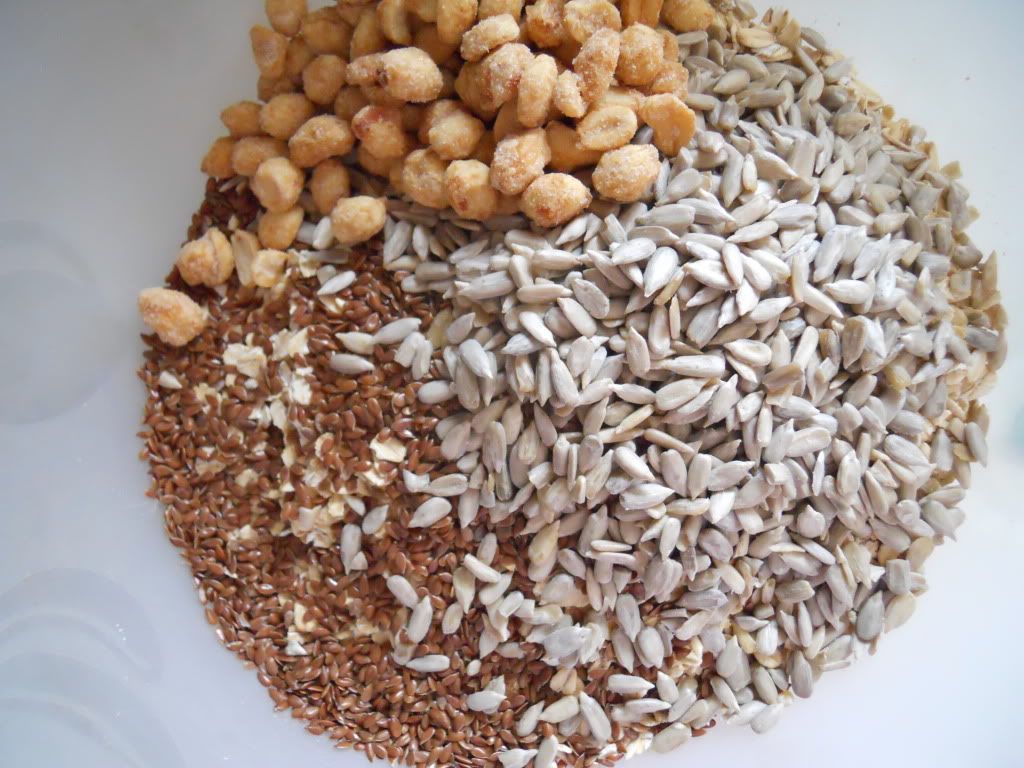 Are you okay with it now?
Have I talked you into it?
Eating this dessert-worthy granola on top of your yogurt for breakfast?
I bet you haven't even heard (or read) what I've said about how nourishing this is going to be. You just saw peanut butter and chocolate granola and headed right for the recipe.
I don't blame you.
I shall celebrate your love for chocolate and peanut butter by eating another bowlful myself.
Peanut Butter and Chocolate Granola
¼ cup canola oil
⅓ cup maple syrup
½ cup natural peanut butter
1 tsp salt (I like the sweet/salty combo but if you don't like that reduce the salt by half)
1 tsp cinnamon
4 cups old fashioned oats
¼ cup ground flaxseed
½ cup sunflower seeds
½ cup dry roasted peanuts (if using honey roasted reduce the maple sugar to ¼ cup)
⅔ cup chopped dark chocolate (or chocolate chips)
Direction:
1. Preheat oven to 275°F. Bring the canola oil, maple syrup, peanut butter, salt and cinnamon to a simmer on the stove. Cook for 3 to 5 minutes.
2. While that's cooking. mix together the oats, flax, sunflower seeds and peanuts. Pour hot syrup mixture over the oats and toss well to coat. Spread the granola out on 2 lined baking sheets and bake for 40 minutes, stirring occasionally.
3. Cool granola completely before stirring in the chocolate. Store in an airtight container.