We're gonna make some magic with 3 simple ingredients.
Oreos, butter, marshmallows.
Oh yeah, you know what we're gonna do.

Marshmallow meet Oreo.
Oreo meet Marshmallow.
You two are going to make some beautiful babies.


If this marriage doesn't sound like heaven to you, you need to walk away, walk away right now and don't come back until you've thought long and hard about what's really important in this life.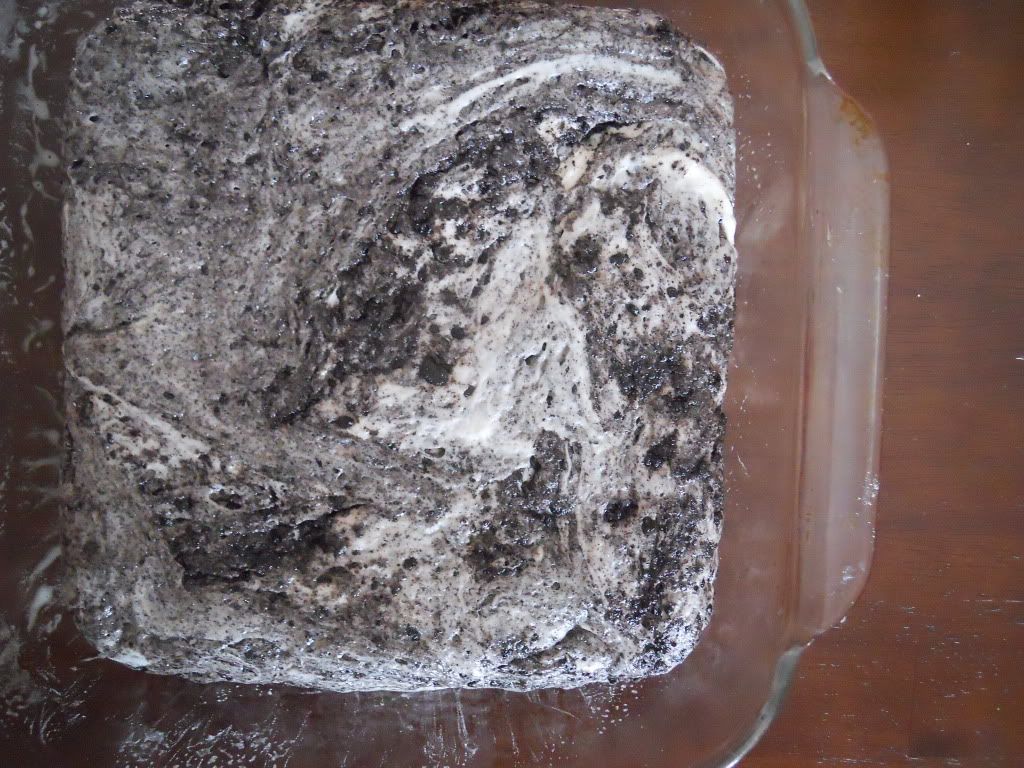 I made up a batch of these babies for my lil' bro and my hubby.
Then all this chewy goodness went straight in my belly.
When you make something for someone you don't have to actually give it to them.
It's the thought that counts, right?
That's a good rule.
Feel free to use it.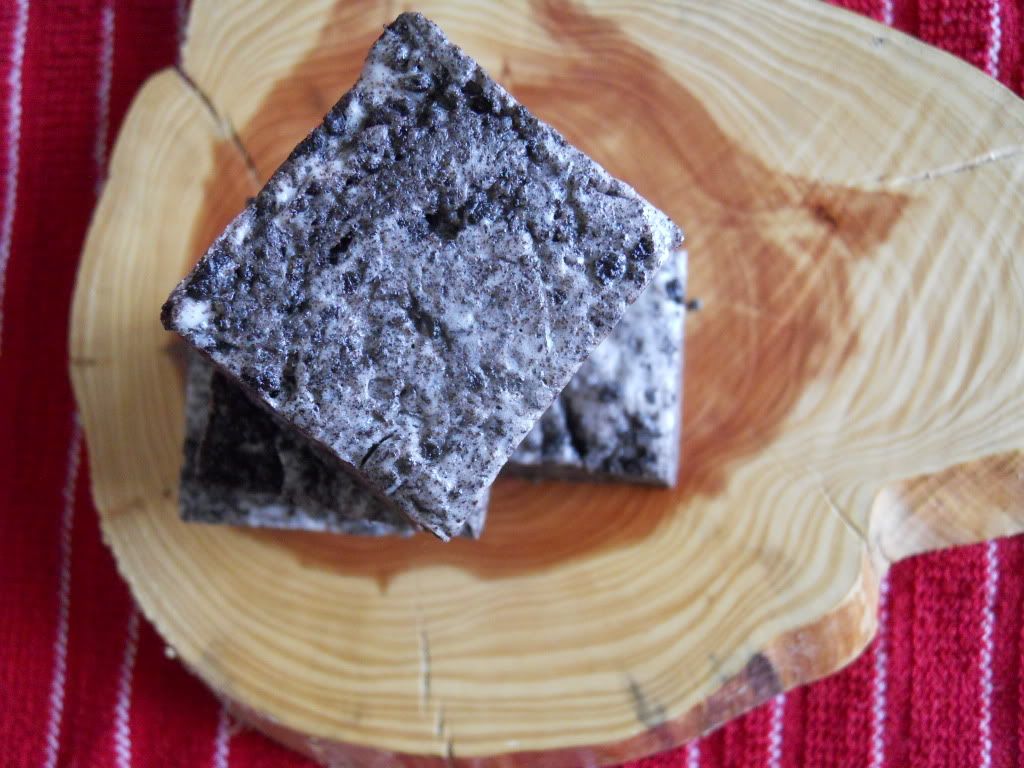 You can thank me while you're eating chunks of this scrumdillyumcious no-bake bar and thinking about who would love them.
Cookies and Cream Square
1 box (350g) Oreo Cookies
¼ cup Butter
5 cups Large Marshmallows
Directions:
1. Place Oreos in a food processor and pulse until ground.
2.Melt together marshmallows and butter in the microwave until puffed and melty, about 1 ½ to 2 minutes. Add ground Oreos to the marshmallows and stir until combined. Pour into a greased 8'' x 8'' square baking dish and smooth out the top. Refrigerate for about 30 minutes or until firm. Cut into bars.