I thought you might need a little sunshine to start your day off.
Since the skies don't seem to agree with me, I baked a cookie full of sunshine for you.
Just please don't walk on them.
(I'm walkin' on sunshine, yeah, yeah)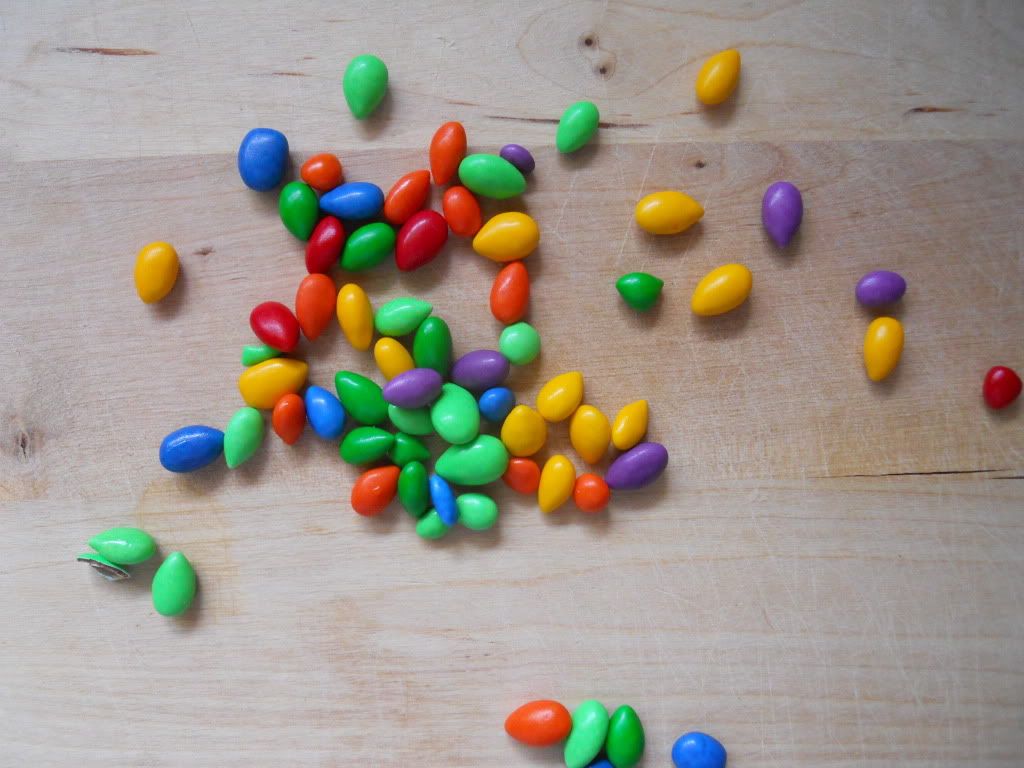 These make me smile : chocolate covered sunflower seeds.
These cookies should really brighten your day.
They have a good helping of sun butter and a sprinkle of these cheery little chocolate covered sunflower seeds.
What? I have big 'sprinkles'
They remind me a bit of a peanut butter cookie that's been bathed in sunlight and spring time happiness :)
If that's your thing, peanut butter and happiness, go on and eat up these little rays of sunshine.
Happy Spring!
Sunflower Cookies
½ cup butter, softened
1 cup packed brown sugar
1 egg
1 tsp vanilla extract
1 ¼ cups sunflower seed butter (available in most health food stores)
1 ¾ cups flour
1 tsp baking powder
½ tsp kosher salt
½ cup chocolate covered sunflower seeds (or chocolate chips)
Note: Our local grocery store carries these chocolate covered sunflower seeds made by Spitz
Directions:
1. Preheat oven to 350°F. Cream together butter and sugar until light and fluffy. Add the sunflower seed butter and mix well. Add the egg and vanilla extract and beat until smooth.
2. Combine the flour, baking powder and salt and add to the wet ingredients beat until it just comes together. Mix in the chocolate covered sunflower seeds.
3. Form cookies into small balls and press down gently on a lined baking sheet. Bake for 12 - 15minutes or until golden and puffy.