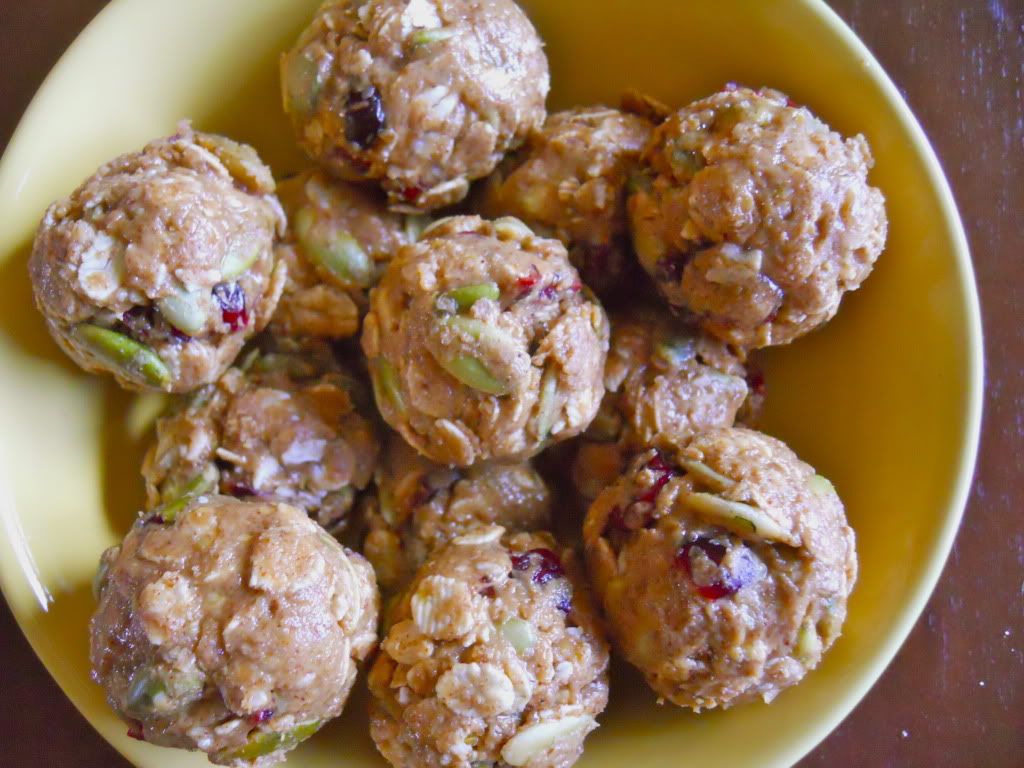 I like things that are easy to make, use simple ingredients and take almost no time.
Who doesn't?
If a recipe is healthy to boot and can fit in the busy hands of a one year old, you can be sure I'll be wasting no time in making it.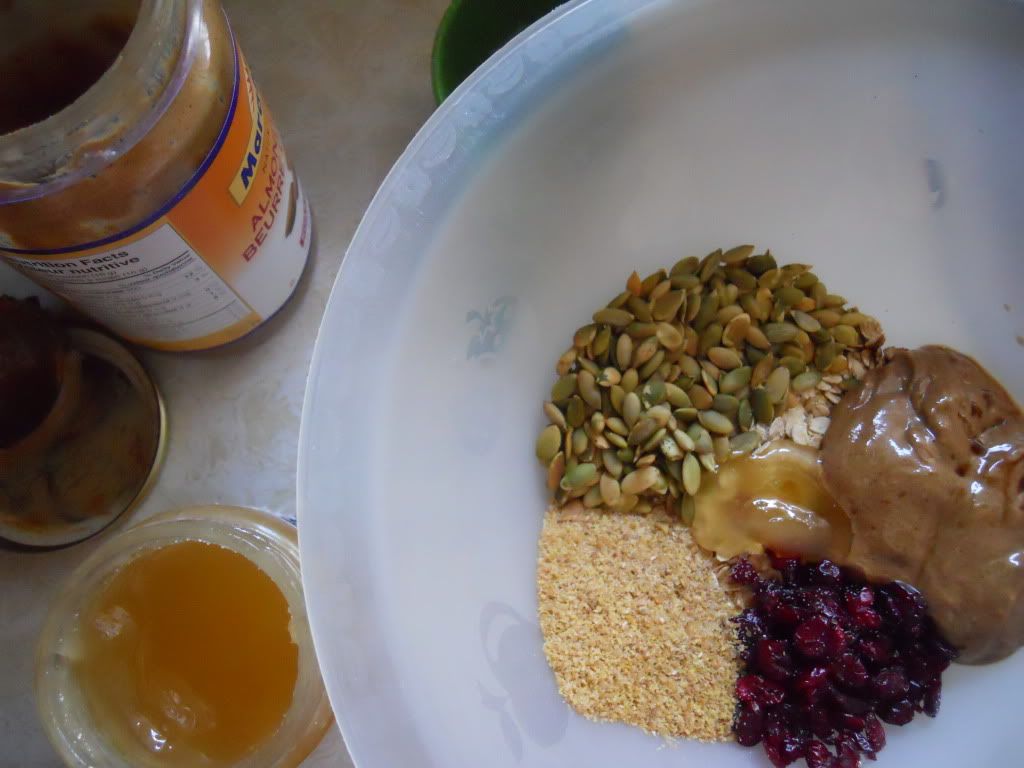 Like these little energy bites.
I can't tell you enough how much I love the simplicity of them.
They're customizable, using whatever might be in your cupboard.
They take less than 10 minutes to throw together, they're portable, they don't contain filler or mystery ingredients, and they're just plain tasty....
I want to marry them.
I wonder if
John
would mind.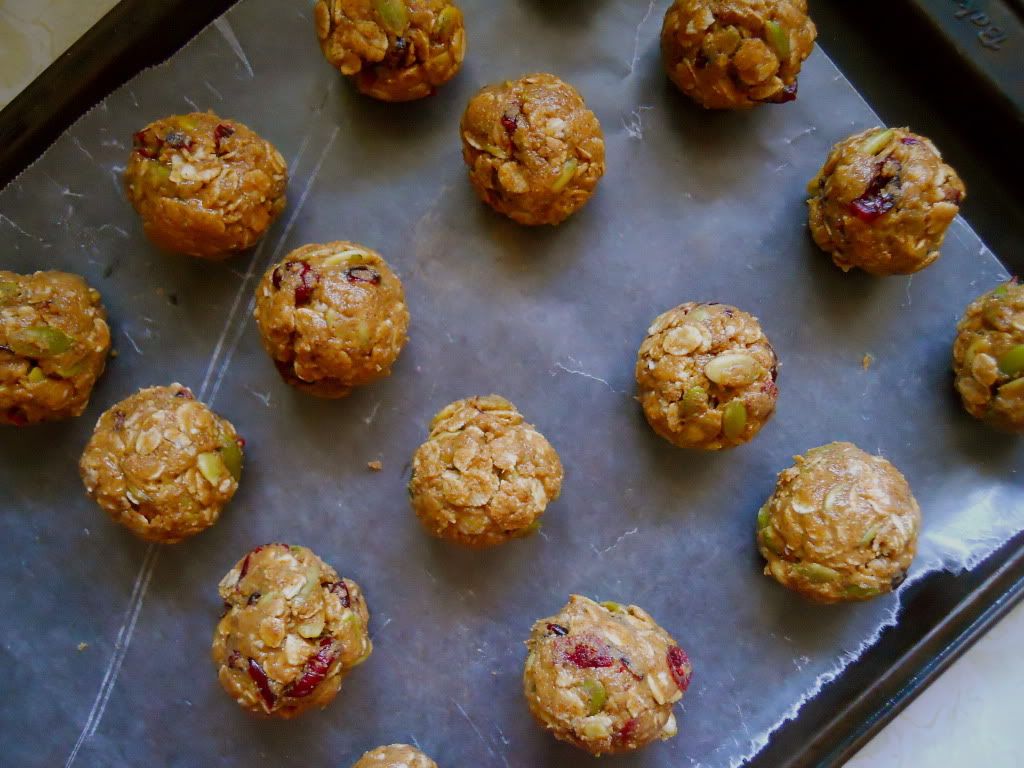 Make these, and you'll see what I mean.
Energy Bites
¾ cup nut butter (peanut butter, almond butter, tahini, etc)
¾ cup rolled oats
¼ cup toasted seeds (sunflower, sesame, pumpkin, etc)
½ cup dried fruit, roughly chopped (apricots, cranberries, cherries, etc)
2 tbsp ground flaxseed
½ tsp kosher salt
1 tbsp honey
1/2 tsp vanilla
Directions:
1. Mix all ingredients together in a bowl. Make sure to evenly distribute everything. Take some of the 'dough' and press it between your hands if it sticks together it's ready- if not, add a bit more nut butter. Likewise, if it feels too wet add some more oats or flax.
2.
To form the dough into a small bite, use a spoon or a cookie scoop to portion out the dough, squeeze it between your hands, and then gently roll it into a ball. This amount of dough makes 12 bites that are about 2 inches in diameter. Store the bites in an airtight container, and keep them refrigerated until eating. Bites will keep for 1-2 weeks refrigerated.