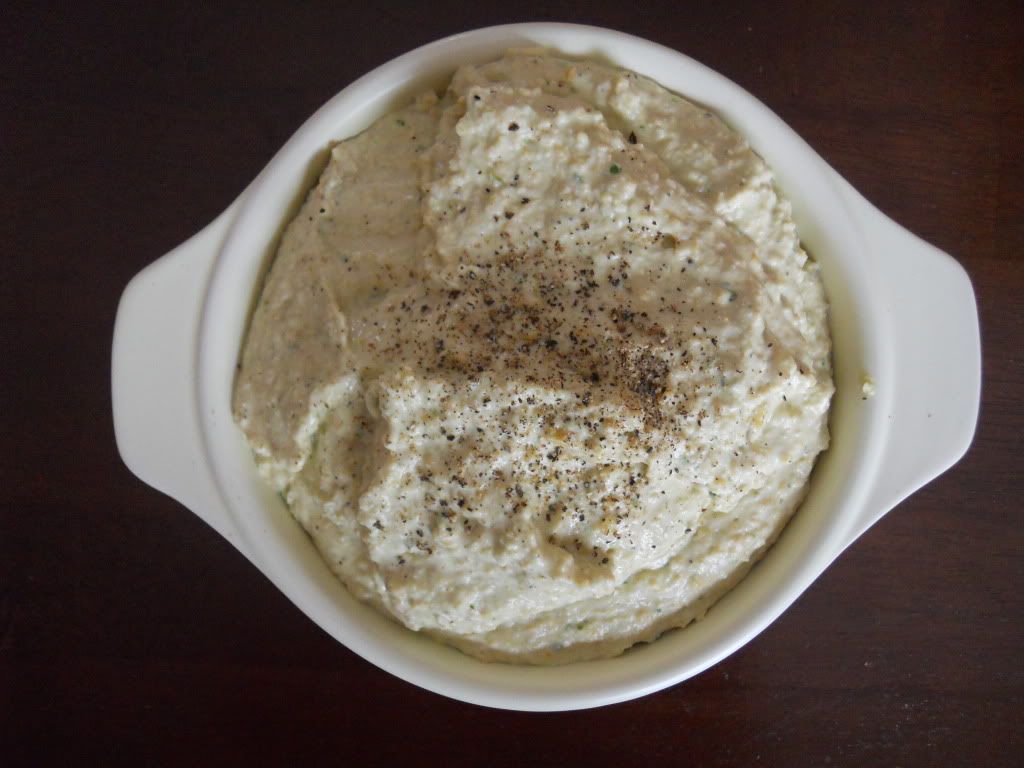 Hummus is a great snack. It's easy to make and packs a huge protein punch.
I like mine with cilantro, cumin and a touch of ginger to give it heaps of flavor.
(I say that, but it was initially a way to disguise some wilty cilantro.)
Make a batch and keep it in your fridge for a healthy snack with fresh vegetables or whole wheat pita.
Spiced Hummus
1 can (15oz) chickpeas, drained with ¼ cup liquid reserved
¼ cup tahini
¼ cup fresh lemon juice
4 tbsp extra virgin olive oil
1 garlic clove
¼ tsp ground ginger
½ tsp cumin
¼ cup cliantro leaves
freshly ground pepper
coarse salt
Directions:
1. In a food processor combine chickpeas, tahini, lemon juice, 3 tbsp olive oil, garlic, cumin, cilantro and salt and pepper. Puree until smooth. Taste and add salt and pepper if necessary.
2. Transfer to a serving bowl and drizzle with remaining olive oil and a sprinkle of pepper.