I couldn't turn on my shower for 3 days.
It was not a good situation.

I had to use dry shampoo (not dried out shampoo) and I didn't work very well.
I don't recommend it.
Just get your shower fixed if it's broken.
And use wet shampoo.
Always use wet shampoo.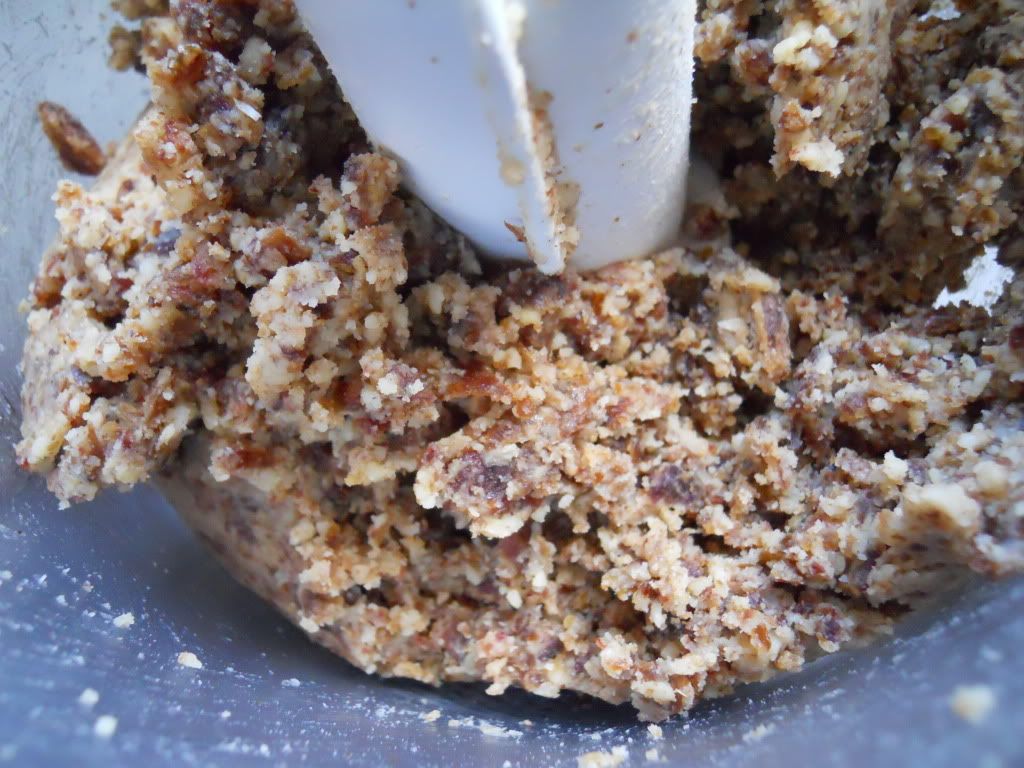 In other news, I made these b-raw-nies.
Do you get it?
Aren't I clever?
They're a raw brownie. Oh, and they're gluten free.
Don't worry though, they don't have raw eggs in them.
They're really just ground up dates and stuff.
And they'll rock your world.
Believe me and trust me about the wet shampoo.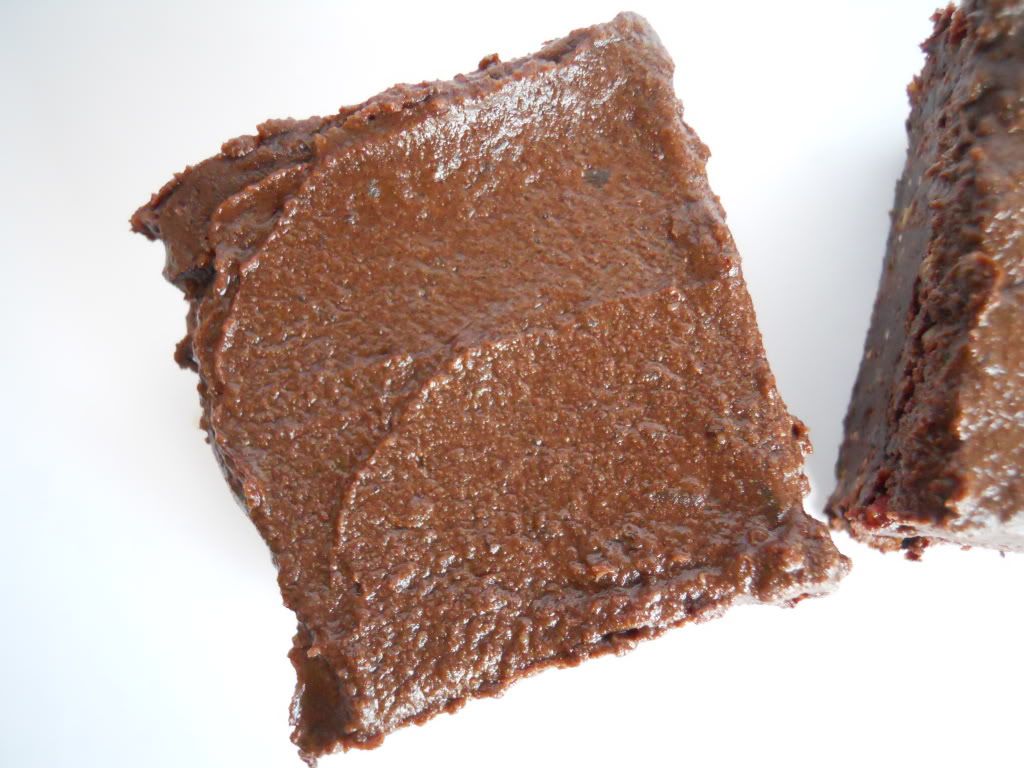 Frosted B-raw-nies
Makes: about 12 small pieces
For the brownies:
1 cup walnuts
1 cup dates
5 tbsp raw cacao powder (or regular cocoa powder)
4 tbsp unsweetened shredded coconut
2 tbsp honey or agave nectar
¼ tsp sea salt
For the frosting:
1 cup dates
¼ cup coconut butter (or cold expelled coconut oil)
¼ cup raw cacao powder (or regular cocoa powder)
¾ cup water
Directions:
1. Process walnuts in the food processor until small and crumbly. Add dates and continue processing until finely ground and mixture sticks together. Add the remaining brownie ingredients and process again until chocolatey brown and only small bits remain. (Don't over process or it'll turn buttery.)
2. Dump mixture into a small cake pan or loaf pan. Smooth out with a spatula and place in the refrigerator. Meanwhile prepare the frosting.
3. Place all the frosting ingredients in a blender a let sit for about 15 minutes to allow the dates to soften. Turn on the blender on low and gradually increase the speed until the frosting is smooth.
4. Spread over the brownies and refrigerate for 2 hours or until firm.