I was actually pretty impressed with this easy breakfast parfait.
We eat a lot of quinoa around here and this seemed like an interesting way to incorporate it into breakfast.
The quinoa is toasted in the oven with a bit of sweetener and olive oil and transformed into a nice, crunchy treat. Add that to some creamy, thick Greek style yogurt and fresh fruit and you have yourself a plethora of texture and flavor.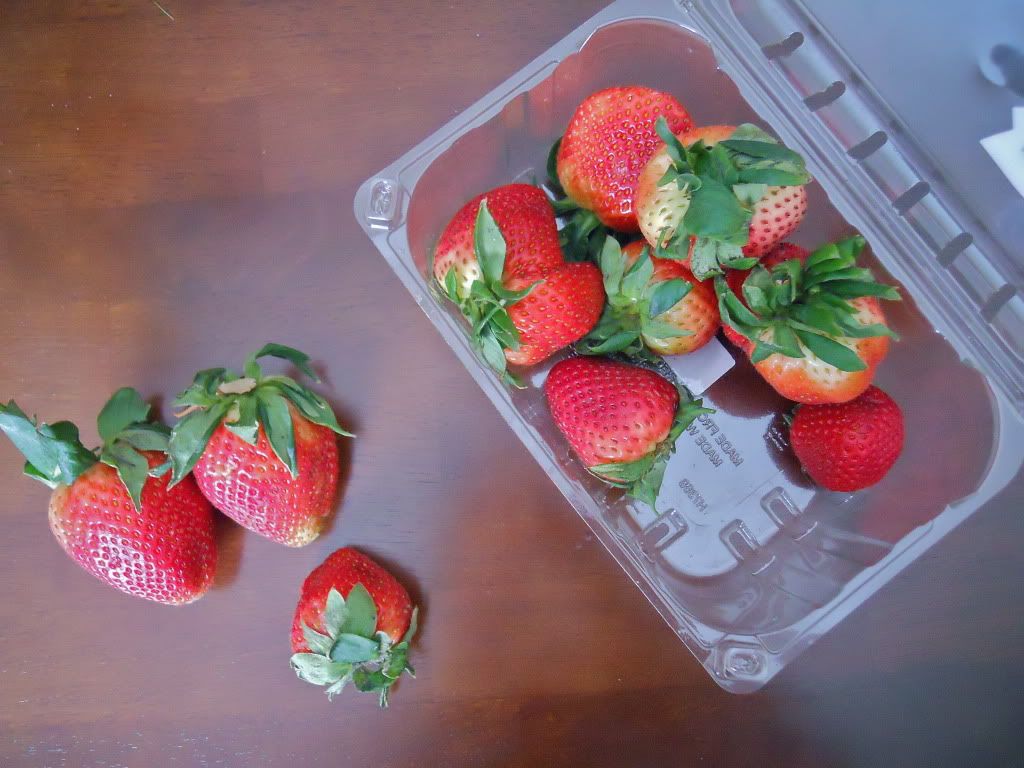 I toasted the quinoa the night before making it super fast to throw together in the morning.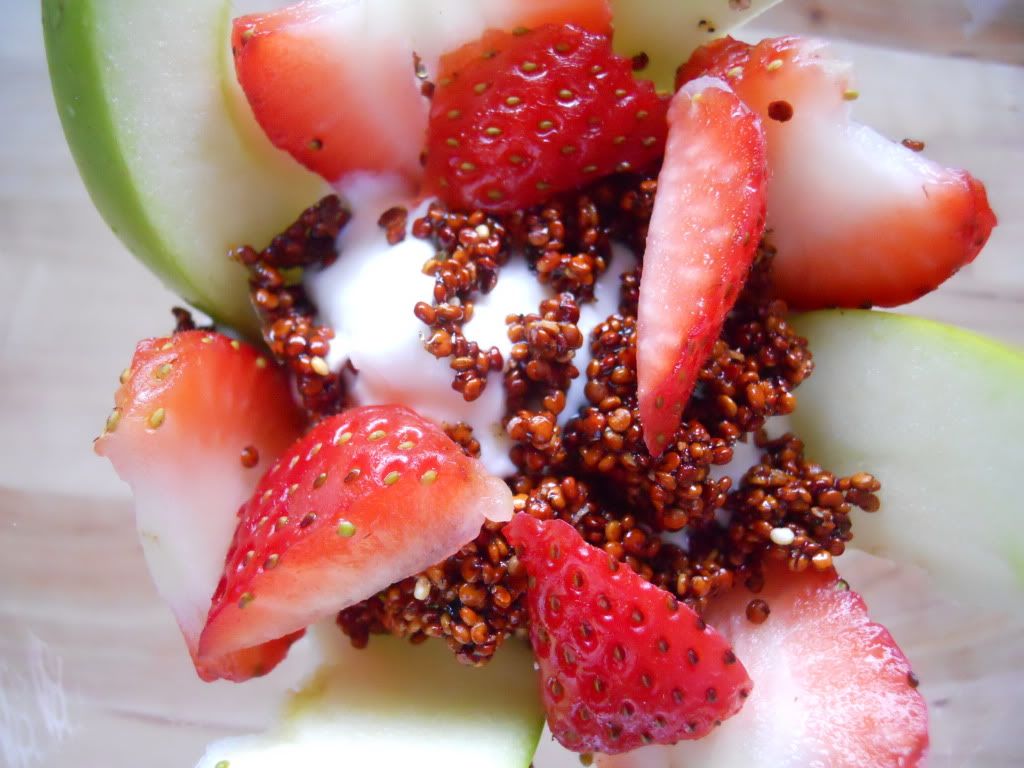 Try it out for a variation to the usual yogurt and granola parfait.
Crunchy Quinoa Parfait
For each cup of quinoa (red or white), mix with 1 tbsp of honey or agave nectar and 1 tbsp of olive oil. Spread in a single layer on parchment paper. Bake at 375°F for 10 minutes. Let cool and serve with thick Greek yogurt and fresh seasonal fruit.