I should've known that was a bad idea.
I ended up eating all the flatbread and none of the soup.
It was like serving a kid a side of lollipops with a main course of brussel sprouts.
It's not that the brussel sprouts are bad it's just why would you eat them when you can have lollipops instead?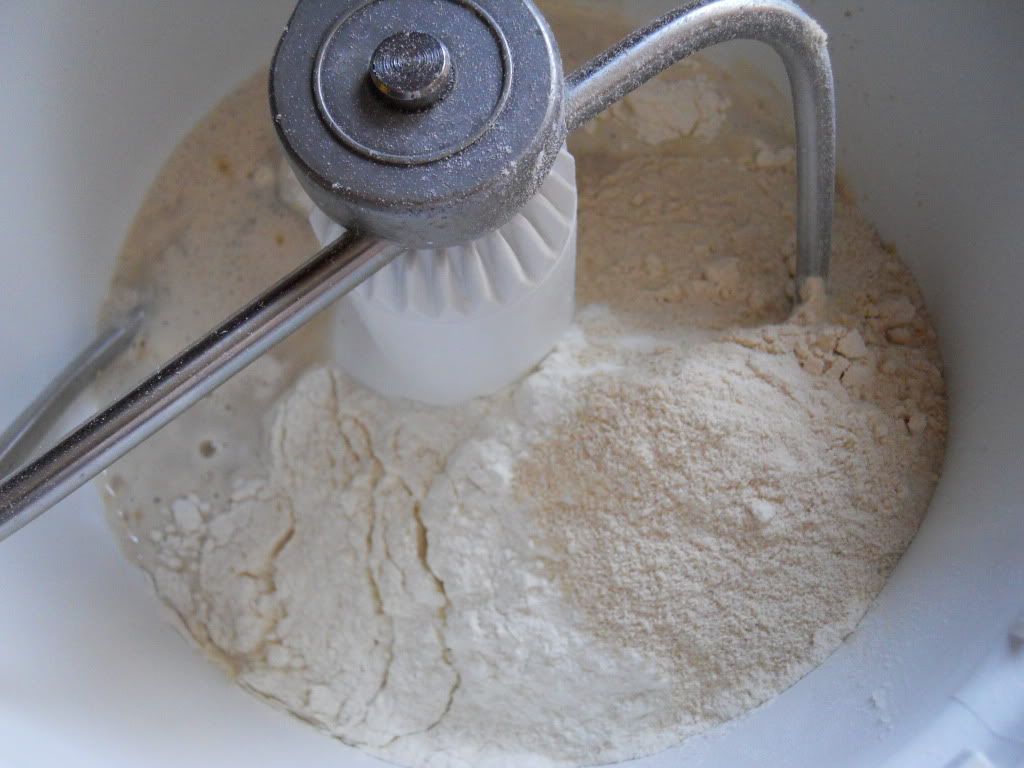 That's how I feel about this bread.
If I could, I would tuck some in my purse to munch on during church or while I'm driving or waiting in a line-up. I'd pull out chunks of this lightly seasoned, soft, chewy bread with it's crunchy bits and people all over would envy me wishing they had flatbread in their bags instead of boring old chocolate bars or granola bars.
Hmmm....maybe that's not such a bad idea.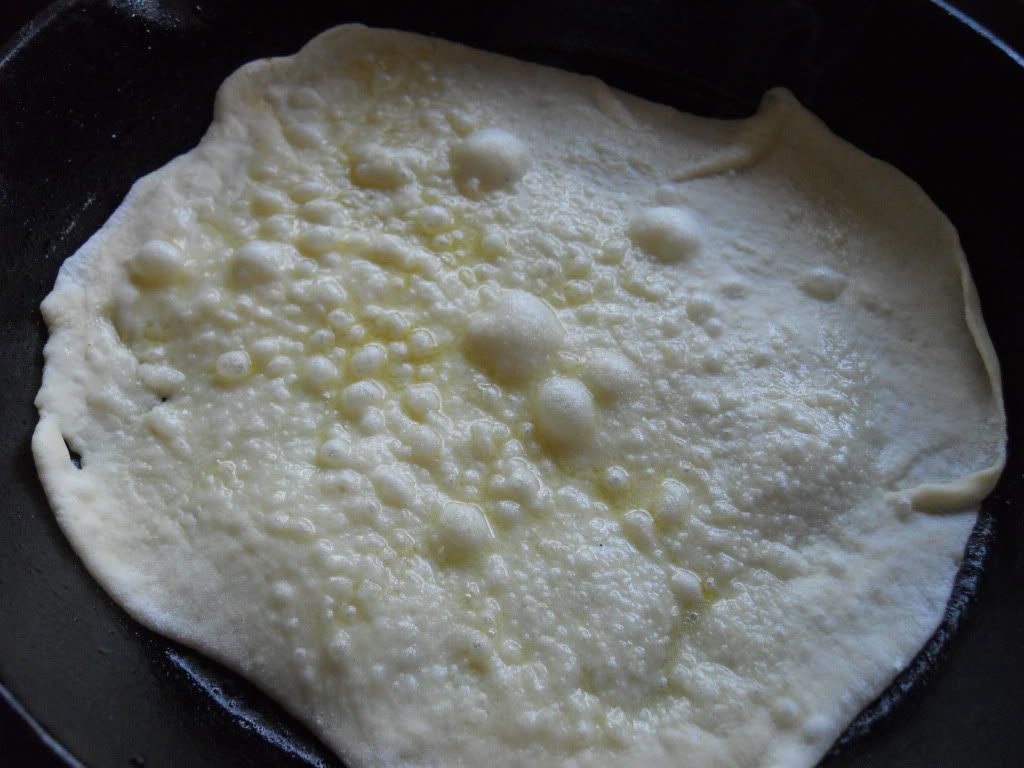 ½ cup amaranth flour (feel free to substitute with all-purpose)
3 cups all purpose flour plus more for kneading
a pinch per flatbread of spices to taste (ex: dried oregano, chili flakes, sesame seeds, rosemary)
Note: I like to use some dried oregano, pepper and a squeeze of lemon for a 'Greek' style bread or some cumin, ground coriander and dried cilantro for a 'Mexican' style.
Directions:
1. Add 1½ cups warm water, yeast and honey to the bowl of an electric stand mixer. Stir together to combine. Let stand for 5 - 10 minutes or until foamy.
2. Add the flour and salt to the yeast mixture and stir to combine. Use the paddle attachment on your mixture to knead for dough for 5 minutes add a small amount of flour if the dough seems too sticky. The dough should stay soft and tacky.
3. Form the dough into a ball and place in an oiled bowl. Cover with a towel and place the bowl in a draft free area until the dough has doubled in size, about 2 hours.
4. Fold the dough over itself, gently deflating it as you form it back into a ball. Arrange the dough so that the smooth side is facing up and cover with a towel. Let the dough rise for 1 1/2 hours more.
5. After the second rise, scrape the dough onto a lightly floured work surface. Divide the dough into 8 equal pieces. Place a 10-inch cast iron skillet over medium heat.
6. Roll each piece of dough into an irregular circle (no bigger than 10-inch) about 1/8'' - 1/4'' thick. Lightly brush one side with olive oil and sprinkle with herbs. Carefully, transfer to the pan and grill, oil side down for 3-4 minutes.
7. While the first side is grilling, brush the other side with oil and dust with more herbs and spices. Flip and cook for another 2 to 3 minutes. Repeat with the remaining pieces of dough, adjusting the heat and cooking time as necessary. Flatbreads are best eaten right away.