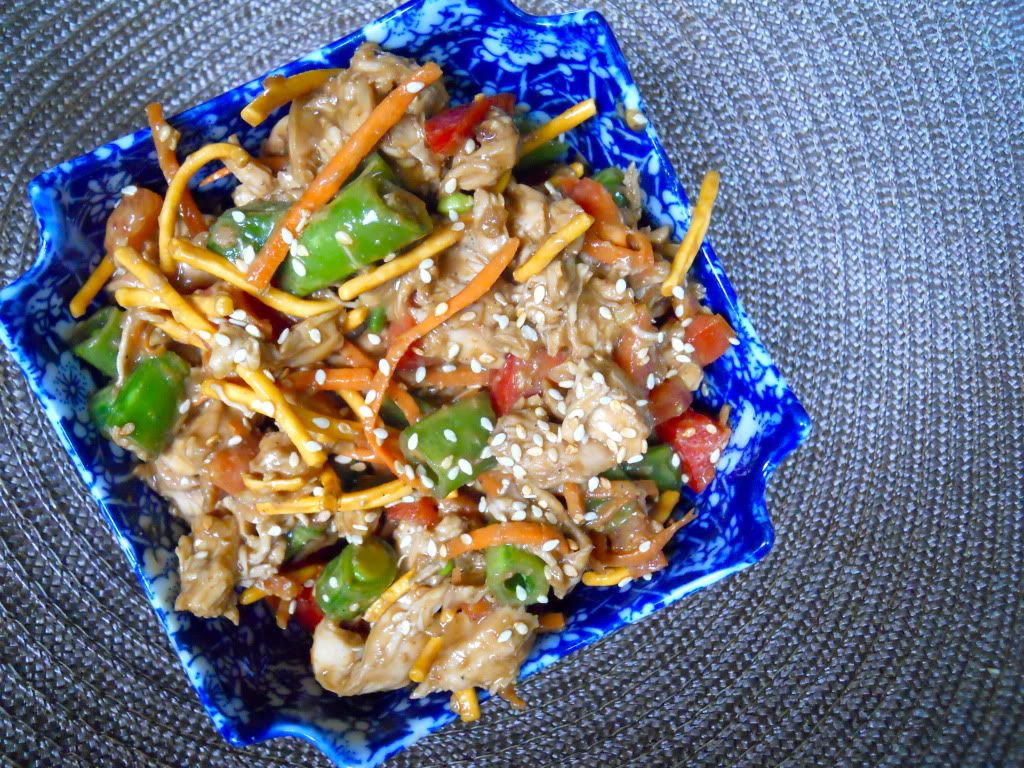 Occasionally I emerge from my sugar coma and I'm forced to make something other than cookies for dinner. It usually happens around the time that I'm looking in the fridge and realize I have a bunch of vegetables that are going to be compost if I don't eat them, and soon!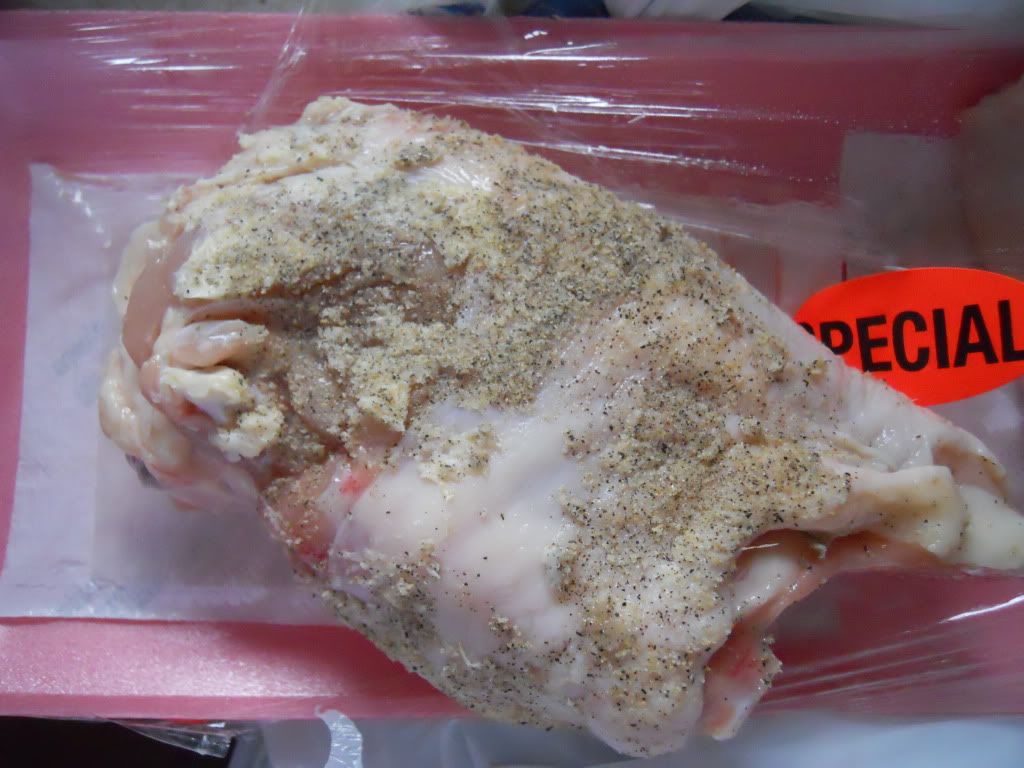 This event occurred yesterday. (Mark it on your calender.)
Sometime between my 12th Reese's Peanut Butter Cup and 27th maple glazed almond I spotted
this
recipe.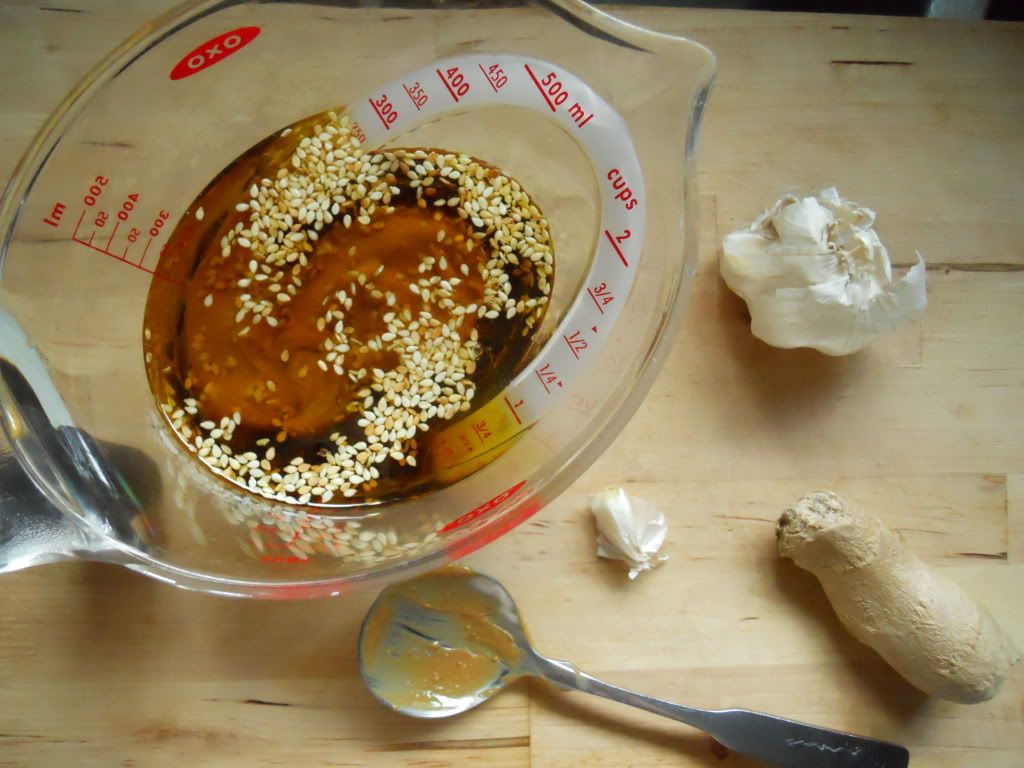 The shock that I had all the ingredients on hand to make this wonderful looking salad propelled me into motion. (Not to mention my secret love affair with
chicken salad
sans mayo.)
The results were spectacular and well worth setting aside the junk food for.
This salad is bursting with flavor and has lots of great texture and color.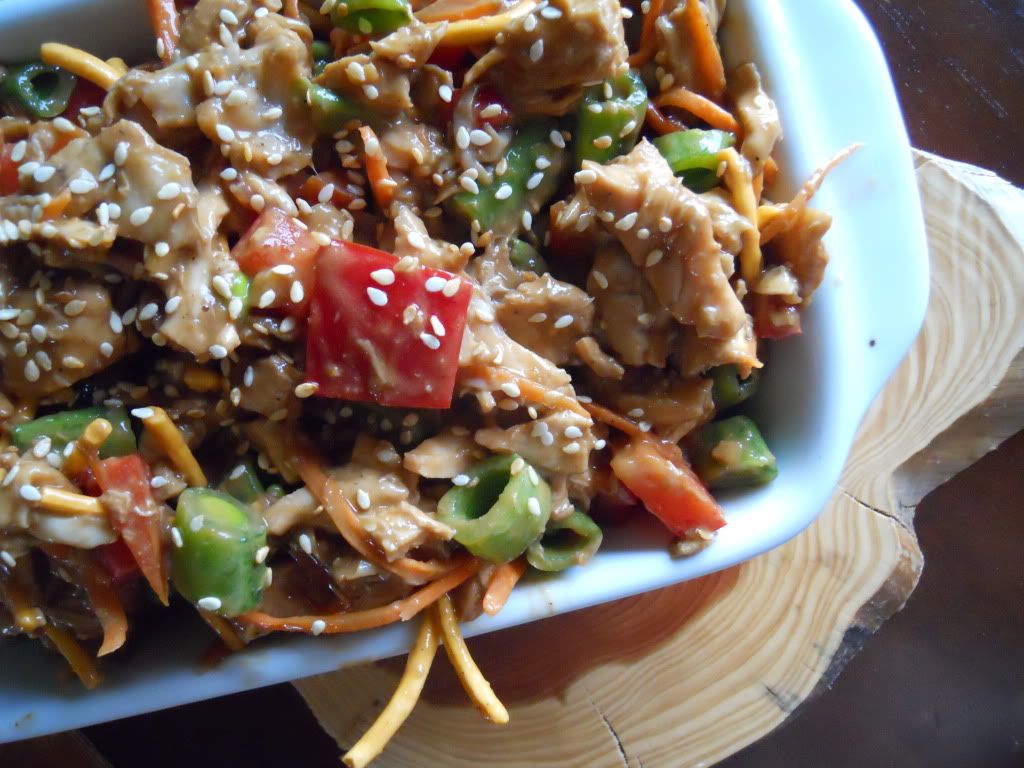 Try it out for you next lunch, supper or picnic!
Chinese Chicken Salad
For the salad:
3 large chicken breasts
2 tbsp melted butter
salt and pepper
½ lb sugar snap peas, cut into 1'' pieces
2 sweet bell peppers (red, orange or green), cored and seeded and sliced into 1'' pieces
1 cup coarsely grated carrot
2 tbsp toasted sesame seeds
½ cup raw chow mein noodles
For the dressing:
⅓ cup extra virgin olive oil
⅛ cup apple cider vinegar
¼ cup soy sauce
2 tbsp sesame oil
1 tbsp honey
1 large garlic clove, minced
2 tsp fresh ginger, minced
¼ cup creamy natural peanut butter
½ tsp salt
½ tsp fresh ground pepper
Directions:
1. First, prepare chicken. Preheat oven to 350°F. Brush melted butter all over the chicken and season liberally with salt and pepper. Place on a foil lined sheet pan and roast for 35 - 40 minutes, until chicken is just cooked. Once chicken is completely cooled, use to forks to shred the chicken in bite sized pieces.
2. Combine the shredded chicken, snap peas, bell peppers, carrots and chow mein noodles in a large bowl.
3. Whisk together all the dressing ingredients and pour over the chicken and vegetables. Gently combine. Sprinkle the 2 tbsp of sesame seeds over the salad and season to taste. Serve cold or at room temperature.