Chunky nuts and tart cherries make this my favorite granola.
Ever.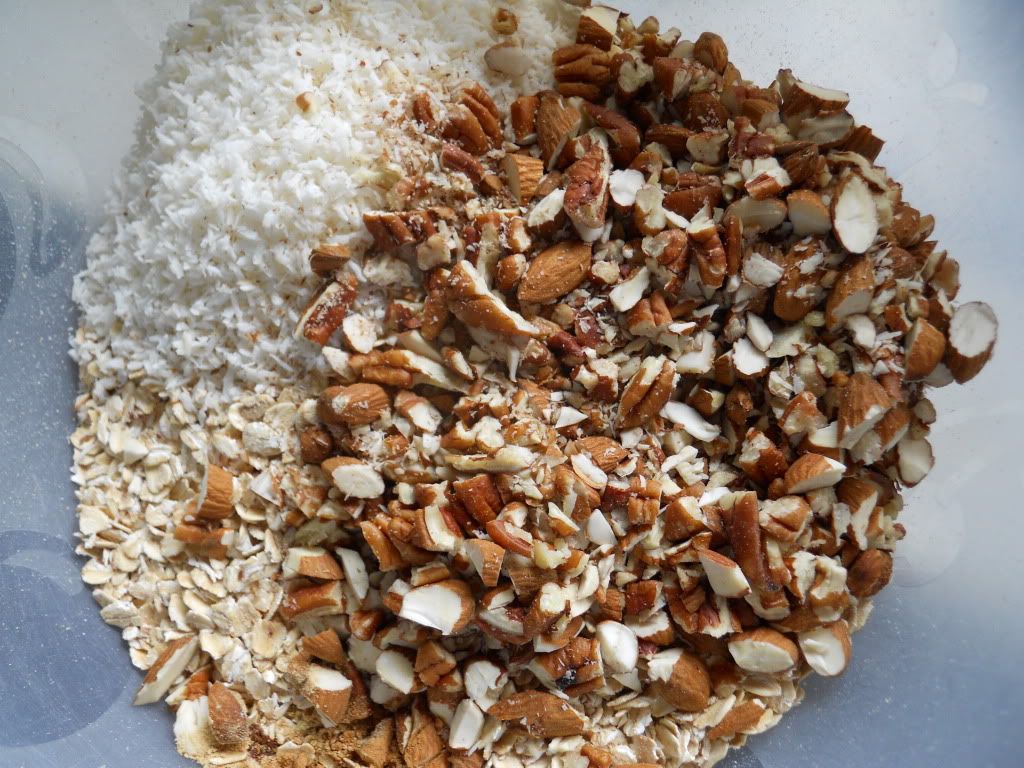 I can't really describe to you why this is so great, it just is.
Something about the toasted nuts and warm cinnamon make this granola both nutritional and decadent.
All I can say is:
Make it.
Eat it.
Love it.
Repeat.
Cherry Almond Granola
Makes: about 6 cups
Slightly adapted from Martha Stewart
4 cups old fashioned rolled oats
½ cup coarsely chopped almonds
½ cup coarsely chopped pecans
½ cup dried cherries
½ cup sweetened dried coconut flakes
½ tsp cinnamon
pinch of salt
⅓ cup coconut oil
¼ cup honey
½ cup brown sugar
1 tsp vanilla extract
Directions:
Preheat oven to 325 degrees. Lightly coat a rimmed baking sheet with cooking spray. In a large bowl, stir together oats, almonds, pecans, cherries, coconut, cinnamon, and salt. Set aside.

In a small saucepan, combine oil, honey, and sugar. Bring to a boil and remove from heat. Stir in vanilla. Drizzle syrup over oat mixture; toss with a wooden spoon. Pour granola onto sheet pan and spread evenly. Bake, stirring occasionally, until golden (about 25 minutes). Let granola cool completely on a wire rack. Break it into chunks and store in an airtight container.