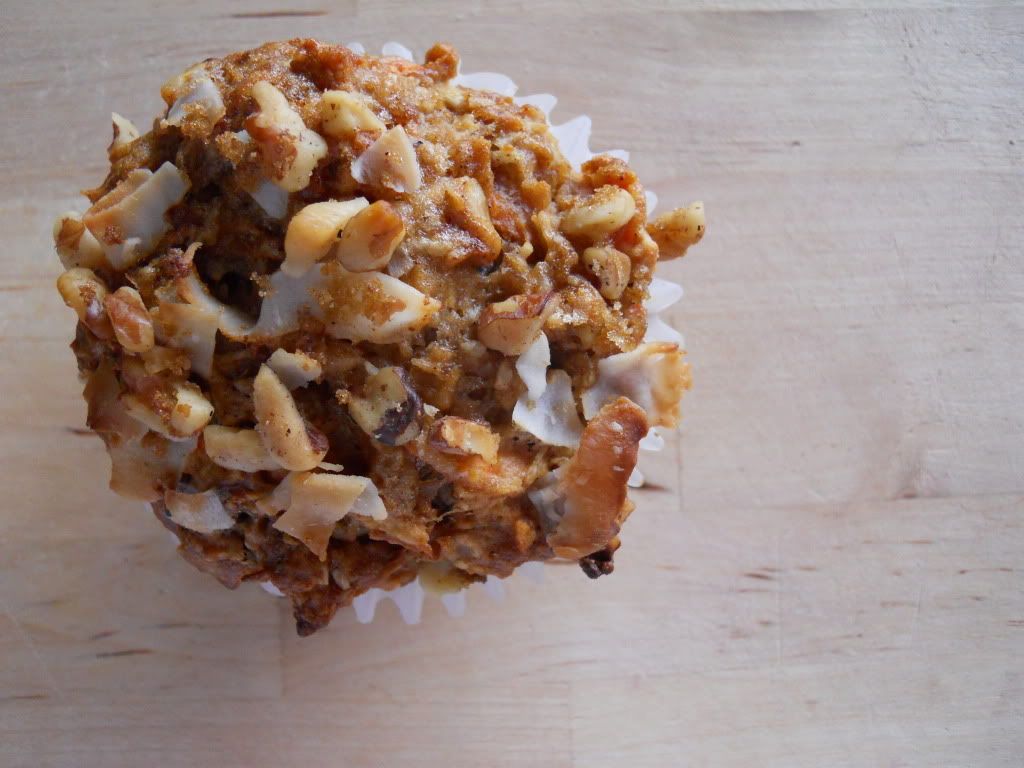 These were almost too pretty to eat.
Almost.
I eat all things. Pretty or not.
I thought these would be easy to throw together in the morning and be ready for breakfast once my family woke up.
I was wrong.
It took me forever to grate the apples and carrots and apparently weighing out ingredients versus measuring volume takes me double the amount of time.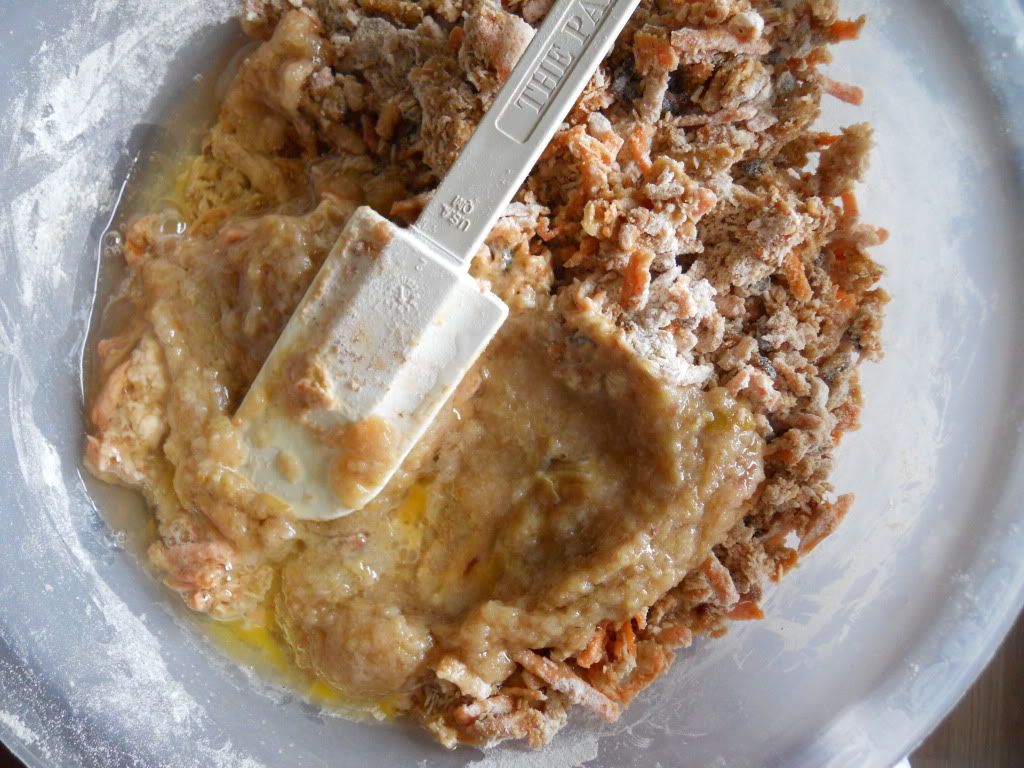 By the time these were ready it was nearly lunch time and I'd filled up on ice cream cake and cookies.
I still managed to eat 3 but had to freeze the rest.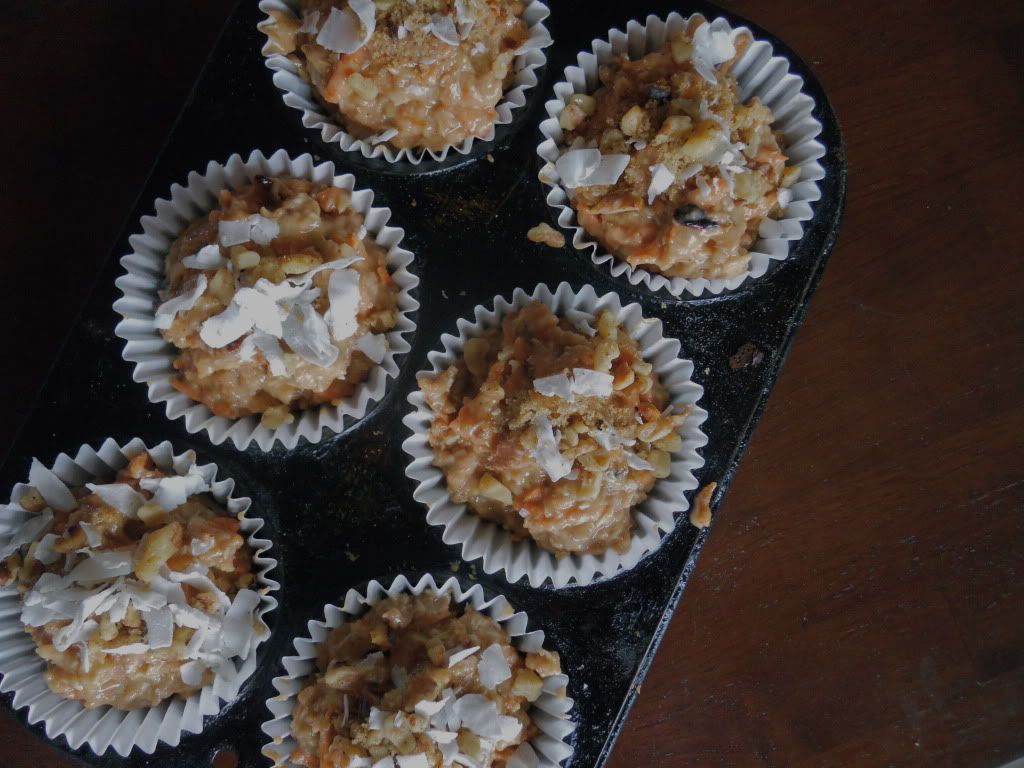 The combination of apples, carrots, coconut and walnuts was nice but next time I'll use a recipe with volumes.
Apple Carrot Coconut Muffins
Muffins:
3 large eggs
300g light brown sugar
125 ml vegetable oil
125 ml applesauce
450g self rising flour
2 tsps ground cinnamon
pinch of salt
300g coarsely grated carrots
150g flaked coconut
100g walnuts, lightly toasted and chopped
2 tsps baking soda
Topping:
50g walnuts, lightly toasted and chopped
50g flaked coconut
75g brown sugar
Directions:
1. Preheat oven to 350°F. Line 18 muffin cups with muffin papers.
2. To make the topping, mix together the walnuts, coconut and sugar and set aside.
3. Combine the eggs with the sugar, oil and applesauce in a bowl. In a separate bowl combine the other ingredients and fold into the oil mixture. Spoon into the muffin papers and top with the sugar mixture. Bake for 30 minutes or until well risen and firm to the touch.