Wow! It's like a trillion degrees here. No joke.
I just think about going outside and I get a sunburn.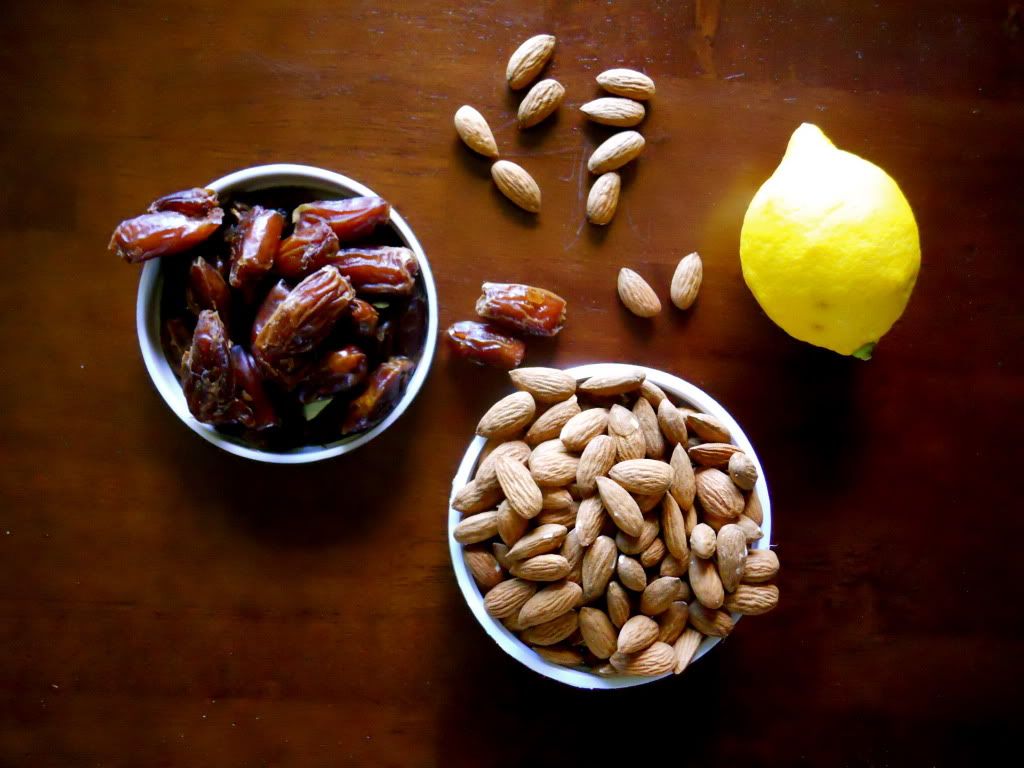 Yesterday, I posted on Facebook that I couldn't wait for winter and I was bombarded with hate mail.
Can you believe that? I even got a buh humbug.
Who cares that we only get 2 months of summer here compared to 8 months of heavy snow; the summer heat is oppressive!
I consider myself too much of a lady to sweat like this.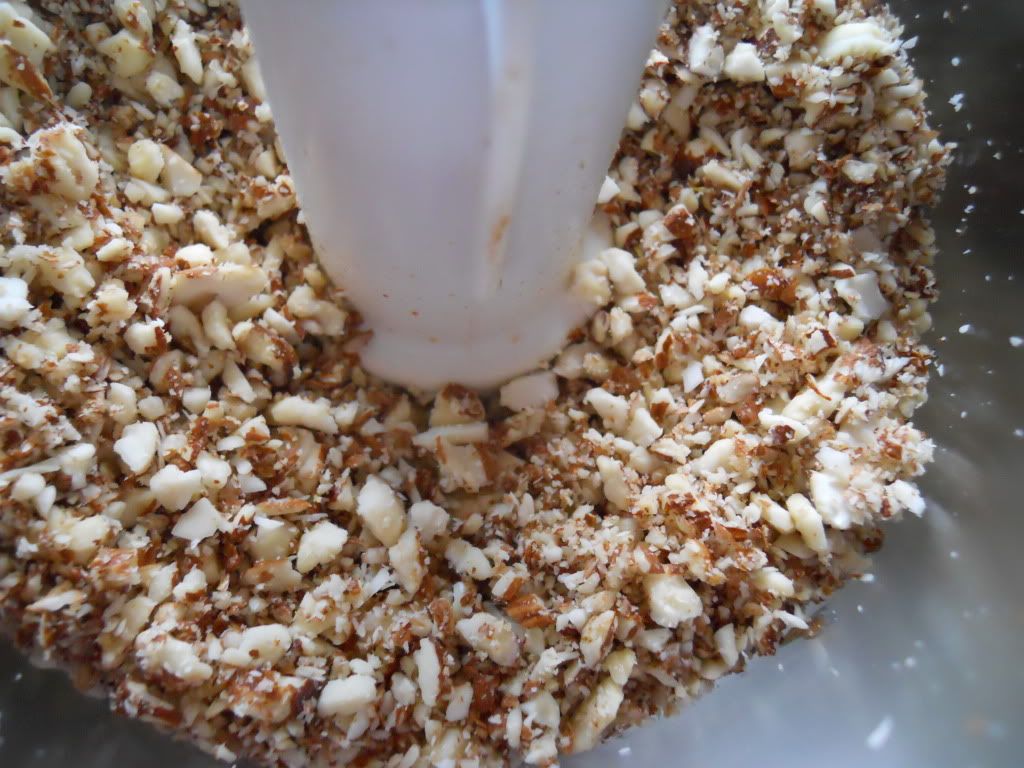 Since I can't turn my oven on for fear that my house will burst into flames with the temperature rise, I made these cool, somewhat refreshing lemony treats.
They're not hot, freshly baked chocolate chip cookies but they do fill a certain void for sweetness in my life.
The date, almond, lemon mixture is so sweet that I'm pretty sure my one year old thinks they're candy. She steals them from the fridge and hides in the corner in fear that I'm going to take them away.
Of course, I think it's great that she likes them and even considers them a treat.
So if you're feeling the need for a sweet baked good without the baking, try out these babies. I know you'll love them.
Raw Lemon Chews
Makes an 8'' x 8'' pan
Bar: Jesse's Kitchen original recipe
Icing:
Recipe based on the
Rawtarian
For the bar:
1 cup whole, raw almonds
¾ cup dried dates
1 lemon (preferably organic)
For the icing (optional):
½ cup dried dates
¼ + ⅛ cups water
¼ cup coconut butter
1 tsp lemon zest
2 tsp fresh lemon juice
Directions:
1. Use your food processor to grind up the almonds into a coarse meal. Set almonds aside and grind dates as fine as you can. Add the zest and juice of one whole lemon and continue to process. Add the almonds and process for a few minutes until the mixture sticks together. Press the mixture into an 8'' x 8'' pan.
2. To make the icing, soak the dates in the water for about 15 minutes. Blend all of the icing ingredients in a high speed blender or food processor until smooth (mine didn't really get that smooth). Start on a low speed and gradually work your way up.
3. Spread the icing over the bar and refrigerate until firm. Cut into square or use a biscuit cutter to make pretty little rounds.